Horticultural Fleece is a white, non woven polypropylene fabric designed to be used as a either a Floating Row Cover or Grow Tunnel to aid in protecting plants from insect damage, frost and extreme weather conditions, while still allowing air and moisture to pass through the fabric to the plants and soil below. This helps to maintain sufficient soil humidity and increase soil temperature, to offer an earlier and extended growing season plus an increase in crop yield. Horticultural Fleece is available in 17gsm, 25 gsm or 50gsm weights.
LIGHT TRANSMISSION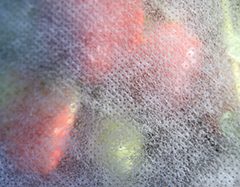 The Light weight 17gsm fleece allows, on average,
75% light transmission , 25% shade factor.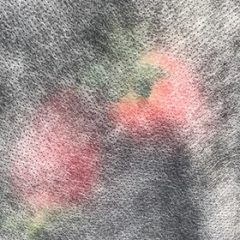 The light weight 25gsm fleece allows on average 70% light transmission, 30% shade factor.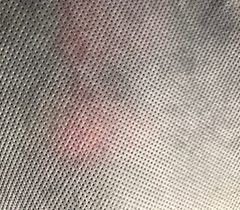 The medium weight 50 gsm fleece allows,
on average 60% light transmission 40% shade factor.
Widths Available
Horticultural Fleece is available in the following widths and weights/thickness.
17gsm only available in 1.6m wide
25gsm available in 3.2m, 1.6m widths
50gsm only available in 1.6m or 3.2 wide.
CROP PROTECTION
Horticultural Fleece provides a physical barrier to help protect crops and newly sown seeds from insect infestations and bird attacks. It also provides barrier from frosts, winds and excessive heat.
AIR AND MOISTURE PENETRATION
Horticultural Fleece / Floating Row Cover has also had a hydrophilic treatment added during manufacture. The material insulates the area under the fleece, while still allowing air and moisture to pass through. At the same time the fleece traps in ground heat creating a microclimate around the plants. This microclimate effect increases the temperature under the fleece. Even a two or three degree centigrade increase can save crop damage from cold conditions and frosts. Therefore it works as an effective climatic barrier which reduces temperature extremes. This creates ideal conditions to enhance plant growth ensuring earlier harvests, higher yields and extended growing sessions.
UV TREATMENT
Horticultural Fleece is fully UV stabilized, giving the fleece an extended lifespan.
STRENGTH
The polypropylene non woven style of manufacture provides excellent resistance to tearing and stretching in both directions. The fleece can be laid directly on the crops as a Floating Row Cover or be installed in the form of garden cloches, mini-tunnels on hoops or on greenhouse structures of varying heights, depending on the type of crop cultivated.
ORGANIC ALLOWED INPUT
Horticultural fleece is a registered allowed input (452AI) with the Australian Certified Organic Ltd.
REUSABLE
Provided it is handled correctly, Horticultural Fleece products can be used over several seasons, depending on the application. After use, it can be collected for processing via traditional recycling systems. Testing has shown that no harmful toxins or heavy metals are released in the final break down of the fleece. When properly handled and stored, WG Hort fleece can be used for several seasons.
| Weight | Width | length |
| --- | --- | --- |
| 17gsm | 1.6m | any length |
| 25gsm | 1.6m | any length |
| 25gsm | 3.2m | any length |
| 50gsm | 1.6m | any length |
| 50gsm | 3.2m | any length |